Wifi Home Automation
We have complete range of Wifi Home automation solutions which covers all the system required to make a fully automated home. The system which we provide are time tested and installed at various places.
Today being many systems in the market it is quite confusing to find a system which is robust, reliable and full featured. We have complete list of products from different manufacturers which works together and provide a complete solution which are robust and full featured. Our expertise lies in testing each of our products and then provide it to our clients. So our clients don't need to worry we do the job for them and acts as a technology partner.
We cover all aspect of home automation like Light control, dimmer control, A/C temperature control, Media control, curtain & blinds motor, video door phone & door locks etc.
Wifi Light Control System
Light control and dimmers is the most important part of the complete home automation. It actually covers 70% of the automation. All mood and effects are done through lights. Further it has to run 24X7 and most used system in complete home automation.
Thus the light control must be rugged and high performance. Keeping this in mind we are providing wifi light switches from Fox Domotics brand which are rugged and 3 years company warranty to customer which no other brands provide. Also this system is wifi enabled and has glass finish touch panel with IR remote. Thus it comes with full featured and all mode of controls like mobile apps, touch and IR remote.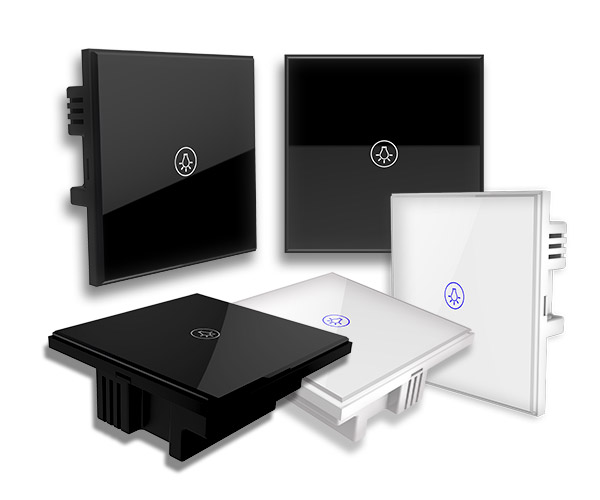 Touch Switches - 2 Module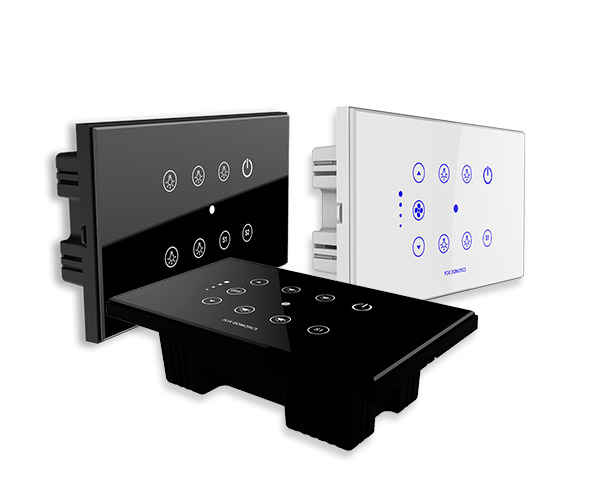 Touch Switches - 4 Module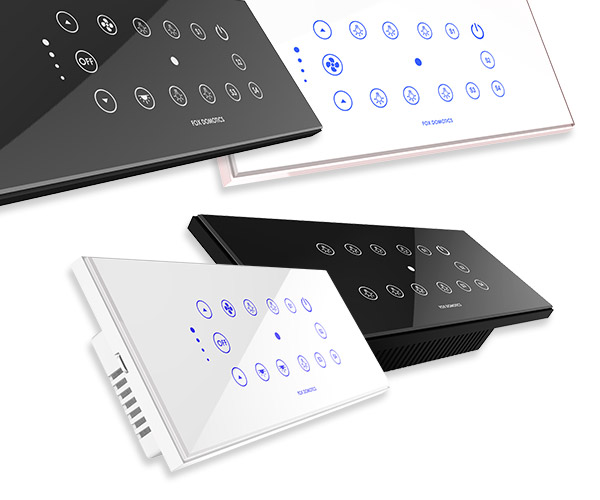 Touch Switches - 6 Module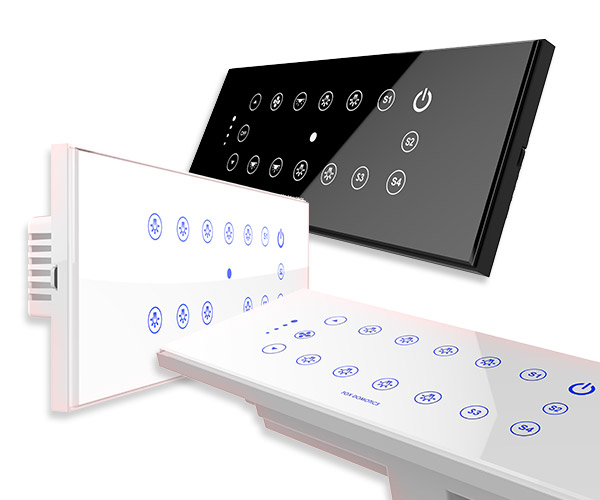 Touch Switches - 8 Module
Automation Solutions