Conference Room Automation
Conference room is a very important place where all different meeting take place like client meeting, management meeting sales meeting etc… So this becomes extremely important and much used area among all part of the office. Each business owner wants its conference room to be very high end with all systems in place to conduct a smooth and successful meetings.
Conference room automation helps you to build different scenario which helps you set the conference room at single click for various part of the meetings.
Conference room automation covers Light control, dimmer control, motorized windows curtain and blind, motorized projector screen, motorized projector lift and audio & video control.
We also have Conference room Booking cloud solutions which comes with multi conference room & multi-location booking features for your employ. It also has conference room door app which is fitted outside the conference room and gives the various information about booking and ongoing meetings.

Wifi Light control
Light control and dimmers is the most important part of the complete home automation. It actually covers 70% of the automation. All mood and effects are done through lights. Further it has to run 24X7 and most used system in complete home automation.
Thus the light control must be rugged and high performance. Keeping this in mind we are providing wifi light switches from Fox Domotics brand which are rugged and 3 years company warranty to customer which no other brands provide. Also this system is wifi enabled and has glass finish touch panel with IR remote. Thus it comes with full featured and all mode of controls like mobile apps, touch and IR remote.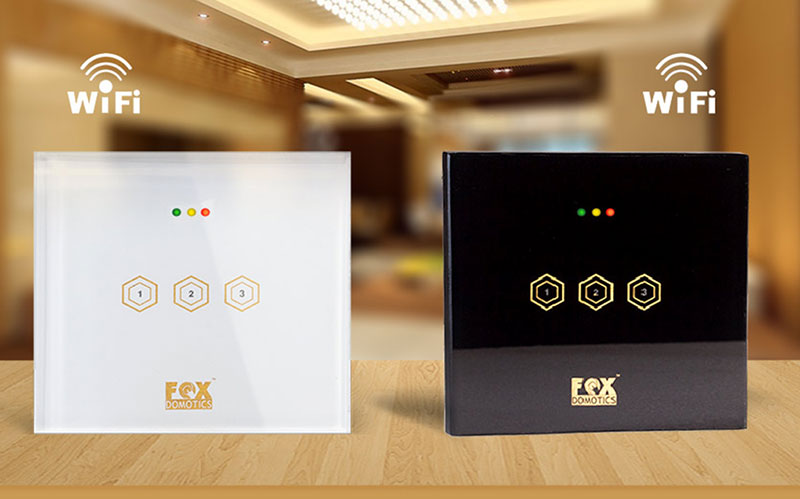 Model No: FDL-03X-S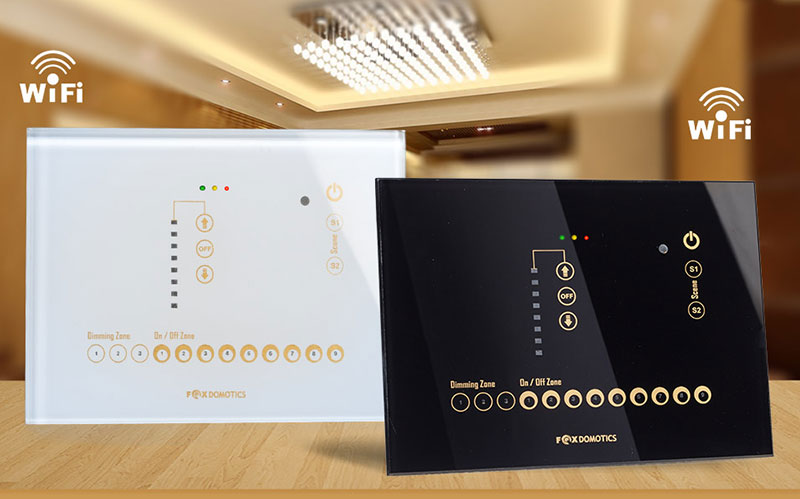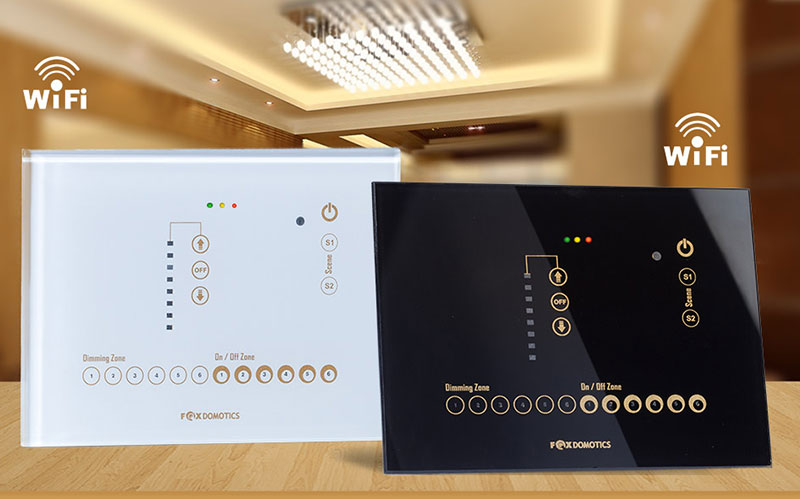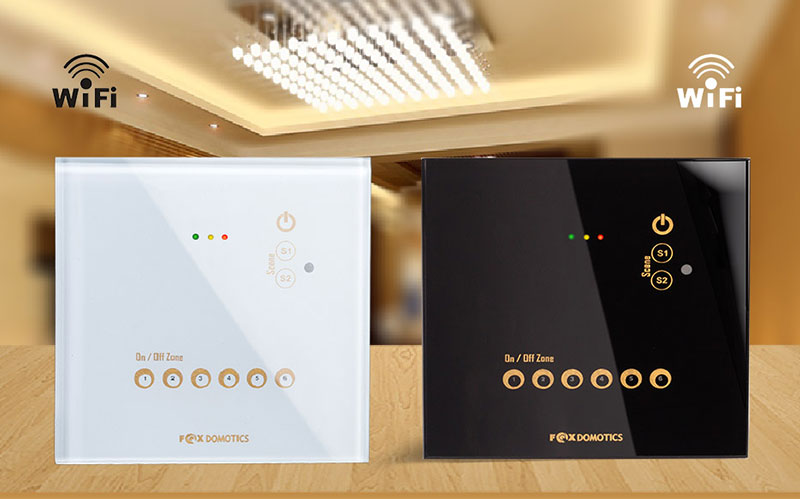 Media and A/C temperature Control
We provide complete media control systems like TV, Set Top Box, music systems etc. can be controlled through mobile apps (Android and iPhone). This is very important in home automation as multiple remote comes in one app and hence very easy to control. Also you can hide set top box and music system and control it through mobile apps.
The system is of ELAN brand which is best in its segment for media control and A/C temperature control.
Motorized curtain, blind and projector screen
Without windows curtain and blind motor and control automation is incomplete. We have motors from Fox Domotics brands and Somfy brands. Both brands are good and provide 5 years warranty on motor.
The control system is of Fox Domotics brand which are wifi enabled with glass finish touch as well.
Motorized projector lift
Must have product when projector is not required it hides in ceiling top.
Conference room booking cloud platform with Door app
Multi conference room & multi location features. Also come with Door app for main Door