Hotel room Automation or guest room management system
Hotel require few advance features other than controlling lights. All hotel faces power saving issues and this becomes extremely important reasons why smart automation needs to be installed in any hotel. Other than power saving it also require giving guest services like Do Not Disturb, Laundry and Make My Room indicator to their staffs.
To meet above requirement we have 3 solutions as shown below
Complete room automation
It comes with all the features like light control, scene moods, power saver and indicator systems. This is most advance system with glass touch finish panels for elegance and giving the guest world class system.
The system has 4 panel (Bed side panel, key tag panel, bathroom panel & Corridor panel) and Master Control Unit (MCU) with 8 point.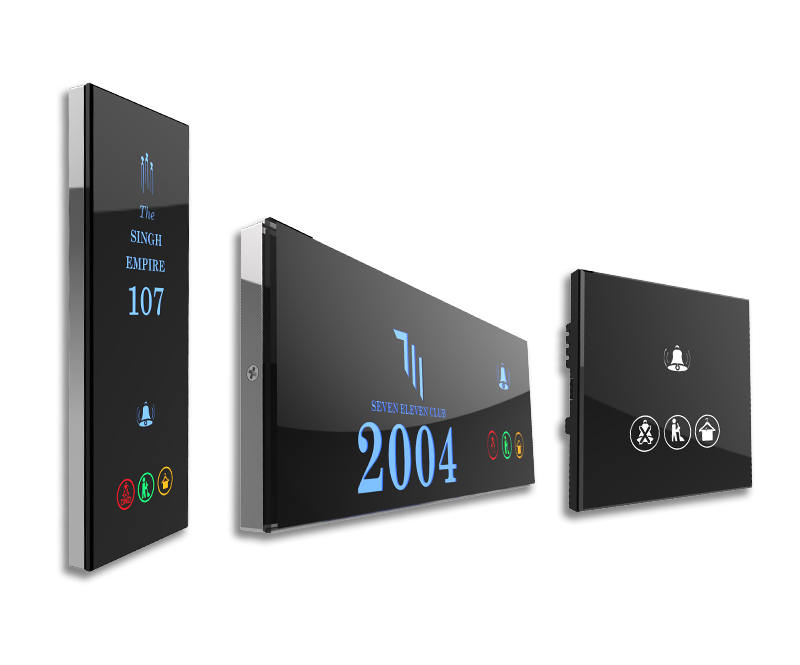 Corridor Panel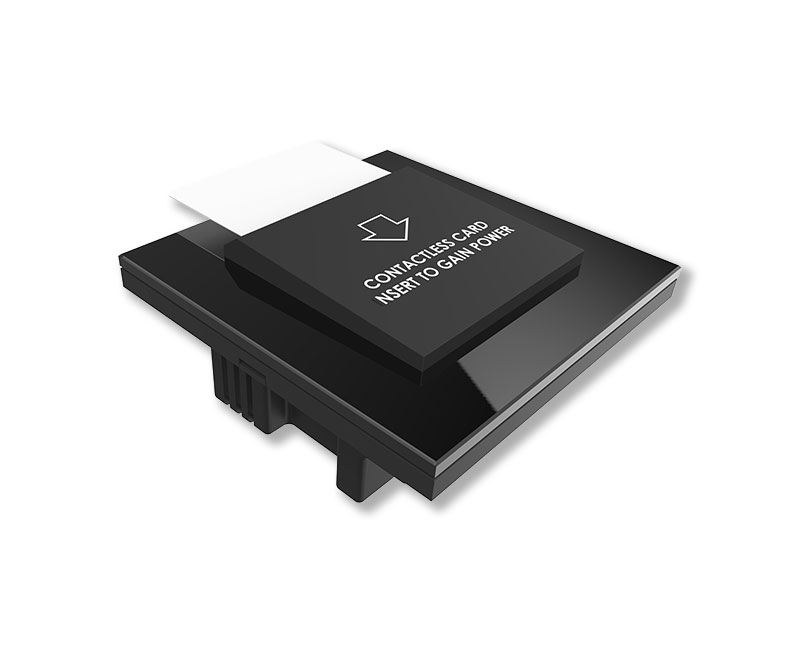 Key Card Panel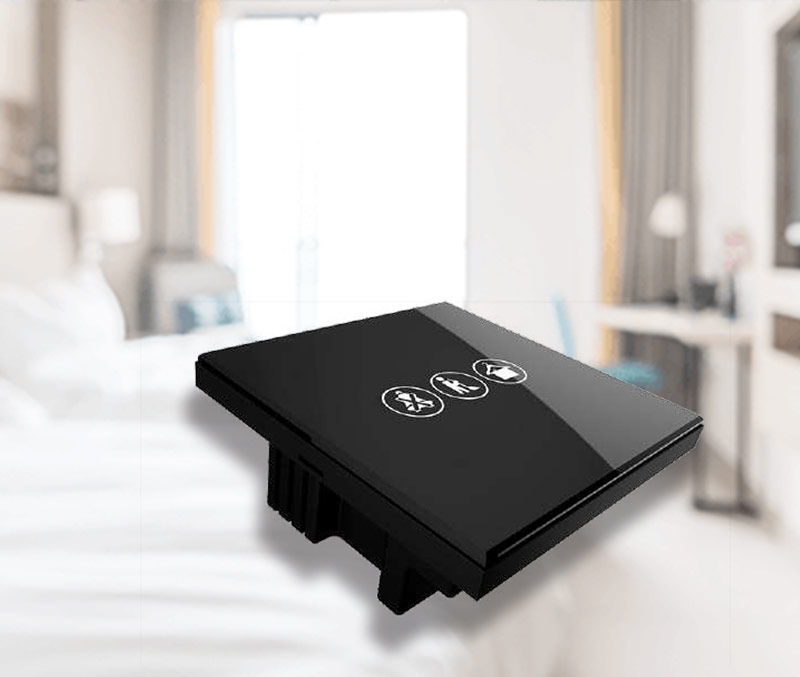 Hotel Activator Panel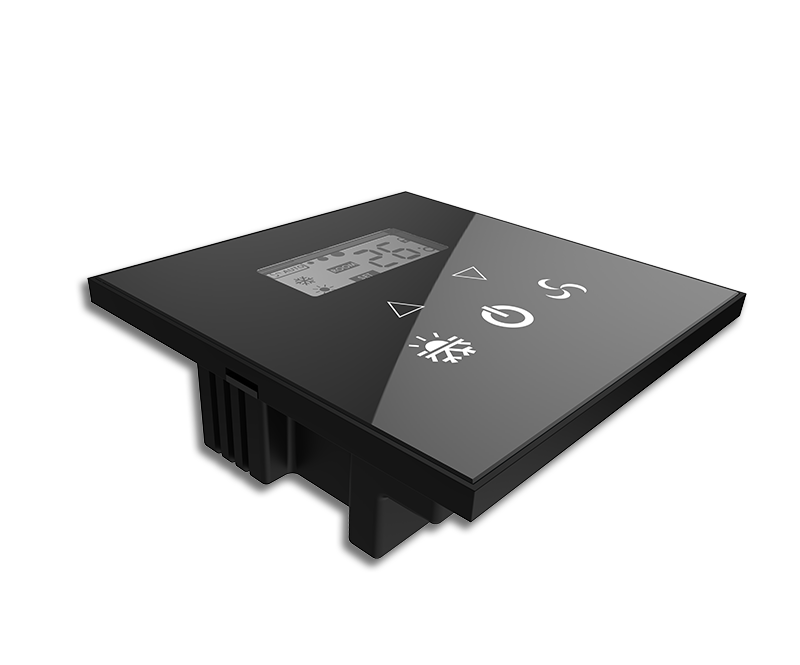 HVAC Thermostat Panel
Power saver and indicator system only
This is budgetary solution for any hotel with features like key card panel for power saver and indicator
It requires only 3 panels (key tag panel, corridor panel, and indicator switch panel) and basic 2 point relay unit.
Indicator System only
This is a budgetary solution for indicator only with 3 indication Make My Room, Laundry & Do Not Disturb. It requires only 2 panels (indicator switch panel and corridor panel (without bell switch))